WHO WE ARE
GPR was founded by young couple who acquired knowledge and experience in other businesses of Family. The Group owns a non-ferrous metal processing plants since 1990, aluminum ingots manufacturing facility, gas stations business and distribution in Georgia.
Family entered in Hazelnut sector since 2013 by building modern manufacturing facility in west side of Georgia which is the traditional nuts area. Company management is doing business in right way, by their initial strategy and business attitude they collected motivated workforce that makes GPR more creative and productive one.
In 2019 company built new hazelnut collecting facility in East side of Georgia in Kakheti region which is new area of hazelnut harvesting. Overally, with two enterprises existing today managed by GPR has the best opportunity to purchase the best raw materials from Georgia. Both facilities are equipped with modern machineries and equipment. The facilities which are equipped with filters, destoners, metal detectors and magnets runs in the highest productivity.
With Close partnership with farmers, small collectors and the state structures, GPR aim to continue growing and developing on local level. Despite the difficulties and challenges of harvesting in the country, With its exclusively high quality product and high standard systems established in GPR, company has ambition to work with top class customers worldwide.
Today company is one of the leading manufacturer and supplier of natural and semi-finished hazelnut products.
GPR has superior quality assurance systems such as ISO22000:2005, BRC, IFS.
OUR FACILITIES
Our Main Production Facilities and the Head Office are both located in Georgia. Main cracking factory is established in West side of Georgia, in Khobi Region on totally 10.000 sq.m. areas. Cracking and Processing plant is equipped with the latest technology . Second collecting and cracking facility is collated in East side of Georgia in Lagodekhi region. Facility is modern, on totally 5000 sq.m areas and has a refrigerator and an ordinary warehouse space. In both facilities highest hygienic standards are applied, certified By ISO, BRC and IFS. By installed machineries in sites like sieves, destoners, magnets, metal detectors in natural and roasting lines, also detectors after packaging line risk for foreign material is reduced to minimum level. Entire processes, from raw material to finished product, is under the constant supervision of employees hired by Physic-Chemical Laboratory, which has the essential equipment and experience for quality control and the proper storage of raw materials and finished products. Annual Production capacity is 2500-3500 tons, depends on crop size and quality.
You are always welcomed to visit our factory. Just call us and let's make an appointment.
PACKAGING
The main purpose of product packaging is to protect the product inside the packaging from any sort of damages. Solid and durable packaging not only protects the hazelnut and hazelnut kernels during transit from our factory to the customers, but it also avoids any damages while the kernels sit on retail shelves. All packaging materials purchased on contracted basis with the cooperation of approved Suppliers are relevant and complianced with hazelnut. Company has designed top quality Cartons.
INSHELL HAZELNUT
25/50 kg PP Bags
1000 kg Big Bags
50 kg Jute Bags
RAW HAZELNUT KERNELS
25 kg Paper Bags
50 kg Jute Bags
25/50 kg PP Bags
1000 kg Big Bags
10/ 25 kg vacum bags in cartons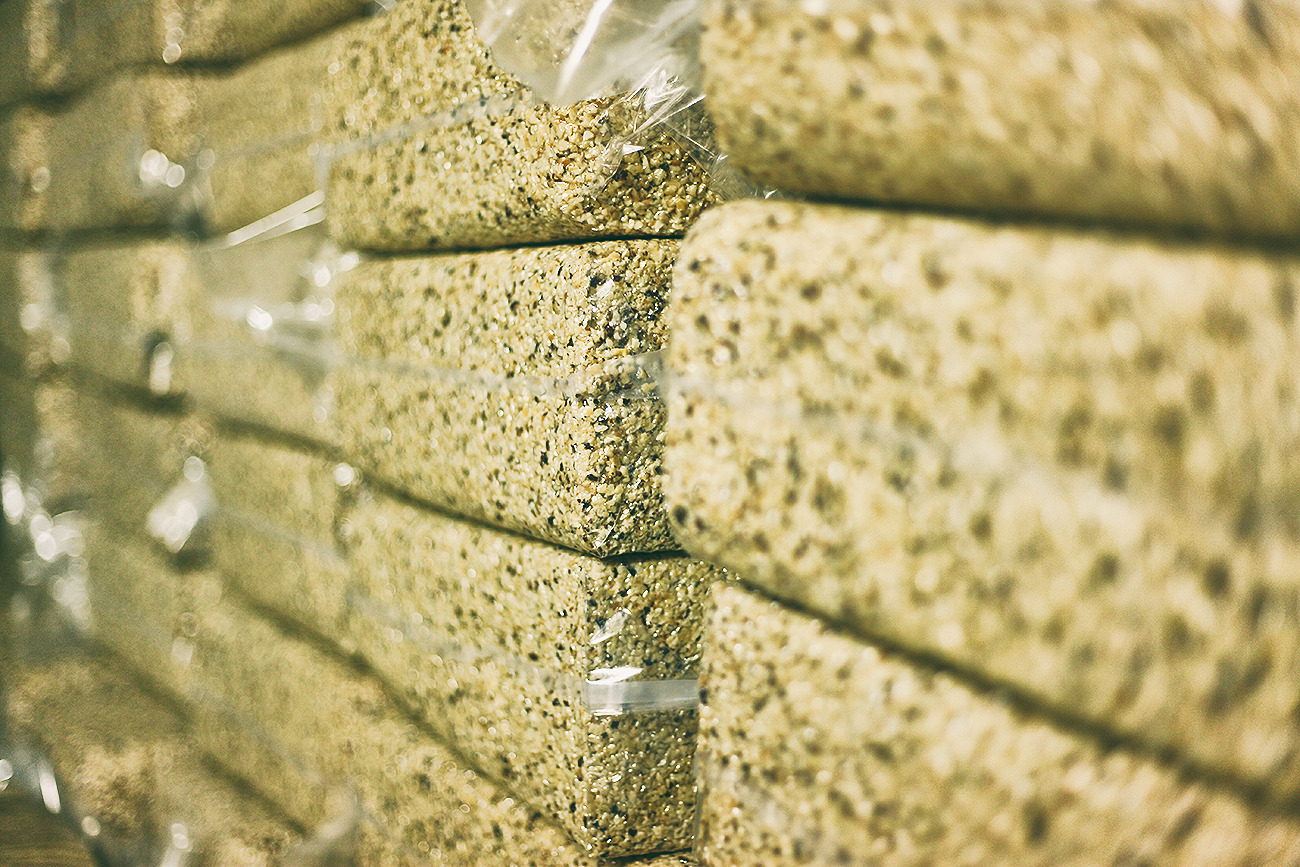 PROCESSED HAZELNUTS
5/10/25 kg vacums in cartons
QUALITY POLICY
The essence of quality management in GPR depends on customer satisfaction, quality and food safety, environmental policy, safety and health at workplace and work ethics. The quality control management criterias of ; ISO 22000 Food Safety, BRC and IFS standards are adopted by the company and became a crucial part of the corporate identity and policy. The Quality Policy in GPR are implemented successfully in each and every step of the process; starting with the procurement of the raw material and ending with delivery of the product to the consumer. As required by the Purchasing Procedures; natural hazelnuts undergo series of physical and chemical analysis and only approved raw materials are processed in production. GPR has in house quality control laboratory which performs physical and chemical tests on raw material and processed products. Each lot is tested for Aflatoxin and FFA levels. GPR abides by the rules and policies of General Hygiene and GMP (Good Manufacturing Practises) without any compromise to implement hygienic and healthy conditions for production. For this purpose; all the necessary procedures are performed. Hygiene & purification trainings, controls and medical examinations of employees are to be performed periodically.
FOOD SAFETY
Food safety for GPR team is about producing, handling, storing and preparing hazelnut in such a way as to prevent infection and contamination in the production chain. We are committed to food safety and quality. We have achieved relevant certifications such as BRC, IFS and ISO 22000:2005. We can also offer Kosher. Accordingly, for the food safety: • We control and monitor the chemical treatments and doses used by our approved raw material Suppliers. • We confirm that effective procedures are used in our plants to avoid any cross-contaminations. • We confirm that there is used only Chemicals under Certificate A in the our factory. • We confirm that there is used only PH3 (Celphos) fumigation treatment for incoming and final products. • We confirm that effective metal control policy is carried out. • We confirm that effective glass/ wood and sharp materials control policy is carried out. • We confirm that we use only allergen named hazelnut in our production and there is not used any other of the product as ingredients.
OUR PRODUCTS
In-shell Hazelnut
different calibrations from 18 mm and up. Packaging: PP bags, Jute bags, Big Bags, Vacuum bags in cartons.
Semi-Cracked In shell Hazelnut
Calibrations from 18 mm and up. Packaging: PP bags, Jute bags, Big Bags, Vacuum bags in cartons.
Natural Hazelnut Kernels
Standard sizes 9-11 mm, 11-13 mm, 13-15 mm and 15 +mm Packaging: PP Bags, Jute bags, Big Bags, 5/10/25 kg vacuum bag in a covering carton box.
Hazelnut Kernel Roasted
Various degrees of roasting Packaging: vacuum bag weighing 5/10/25 kg in a covering carton box.
Hazelnut Kernels Blanched
Blanched (white) hazelnut kernels Packaging: vacuum bag weighing 5/10/25 kg in a covering carton box.
Hazelnut Kernel Chopped
Diced goods of the spectrums 2-4 mm and 4-6 mm Packaging: vacuum bag weighing 5/10/25 kg in a covering carton box.
Hazelnut Powder
Flour at different degrees of roasting and with size 0-2 mm Packaging: vacuum bag weighing 5/10/25 kg in a covering carton box
EXPORT
We proud to export Premium Quality Hazelnut to more than 35 countries Over the World. Main export market for GPR is Europe, but we also export delicious nuts to Middle East, Russia, North and South America.